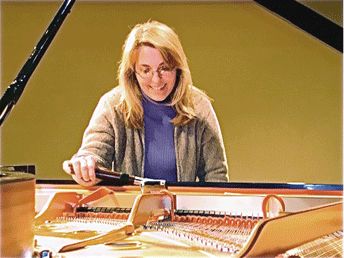 Regular, expert piano tuning is necessary in order for you to obtain the greatest musical satisfaction from your instrument. 
We tune all of the major piano brands, including grands and uprights:
We offer a
Friendly and Free Piano Tuning Reminder System
that can be customized to fit your own particular tuning schedule.
To schedule a piano tuning appointment, contact JoAnn or Tom.
JoAnn Kaplan / Tel: 314.406.6483
Tom Kaplan / Tel: 314.753.0117